Congratulations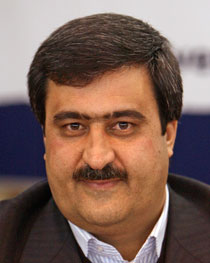 Professor Mohammad Jalal Abbasi-Shavazi
The President of Asian Population Association, 2010-2012
We are delighted to share the good news that Professor Mohammad Jalal Abbasi-Shavazi, Director of the National Institute of Population Research and former APA President, has been recognized as Distinguished Researcher of the Year of IR of Iran in the field of Humanities and Social Sciences on Tuesday 12 December 2016.
This is a great recognition of the research and activities, and significant contributions that Professor Abbasi has made to the discipline of demography at national, regional and international levels. He is the 2011 Laureate of the UN Population Award, one of only three demographers to have ever received this award.
We congratulate him on this remarkable achievement.